I have a Master of Business degree and am an Executive Coach and qualified trainer who empowers leaders at every level to achieve peak performance. I use a time-tested 7-step Leadership Development Program which achieves a balance between individual leadership development and organisational results. I do this through the RESULTS Leadership Coaching System: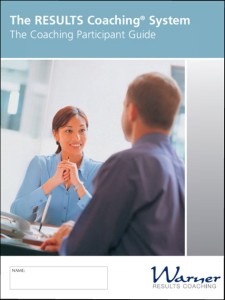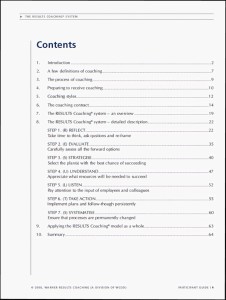 (Click on "Contents Page" image above, to enlarge)

My (David Allan's) credentials include:
Master of Business (thesis on executive coaching and leadership empowerment)
Accredited South Pacific CoachNet Coach & Coach mentor.
Nationally recognised Certificate IV in Training and Assessment (TAE 40110)
Bachelor of Science in Cross Cultural Studies (USA).
Completed training in behavioural style inventories (New Insight & DiSC).
Auto Electrical Trade ticket (completed an apprenticeship)
Founding member of the International Association of Coaches (IAC).
15 years of public speaking and workshops
Facilitator of Leadership retreat groups
I am a trainer in leadership and management skills, having delivered training in:  coaching skills, time management, team building, Conflict resolution, Communication, and project management.  I have used experience-based learning techniques in my training as well as interactive workshop exercises to enhance engagement.
I have coached a number of top level managers who have lead numerous staff under their direction, helping them to re-prioritize and set effective goals for themselves and their organizations.  Feedback from them has been:  clearer understanding of the gaps, better work-life balance, clearer focus, more effective time management, better strategic planning, and team cohesiveness.
My Career Journey:
After graduating from high school, I landed a job as an apprentice auto-electrician, receiving my full qualification within four years.  After receiving my auto-electrical qualification, I accepted an offer to become the lead electrician in a large engineering company who had a major government contract manufacturing buses for public transport. On completion of this contract, I decided to travel abroad in the United States where I received a green card (permanent resident visa) and worked for five years in a university bookstore in shipping, receiving, retail, and eventually worked my way up into managing the university's administrative supply department.  While in the United States I also completed a bachelors' degree in cross cultural studies.  It was at this point in my journey that I wanted to give more of myself in serving others, so I went back to Australia and spent 10 years in the not-for-profit sector strategically managing direction:  assessing community needs, managing teams, casting vision, creating action-plans, increasing organizational capabilities, managing performance, managing change from growth, and developing and coaching paid and volunteer leaders. Since 2002 until the present, I have started and managed my own executive coaching business where I have been coaching and training leaders in strategic management and human resources, and developing leaders in private enterprise, not-for-profit and public sectors.  In that time I have completed my master of business degree, part of which involved a thesis investigating executive coaching and its significant affect upon leadership empowerment. I am also currently employed part-time as a CEO of a not-for-profit helping to implement a "Rebuilding Campaign" which is seeing revenue and organisational growth.  
David Allan BSc, MBus 
.
.